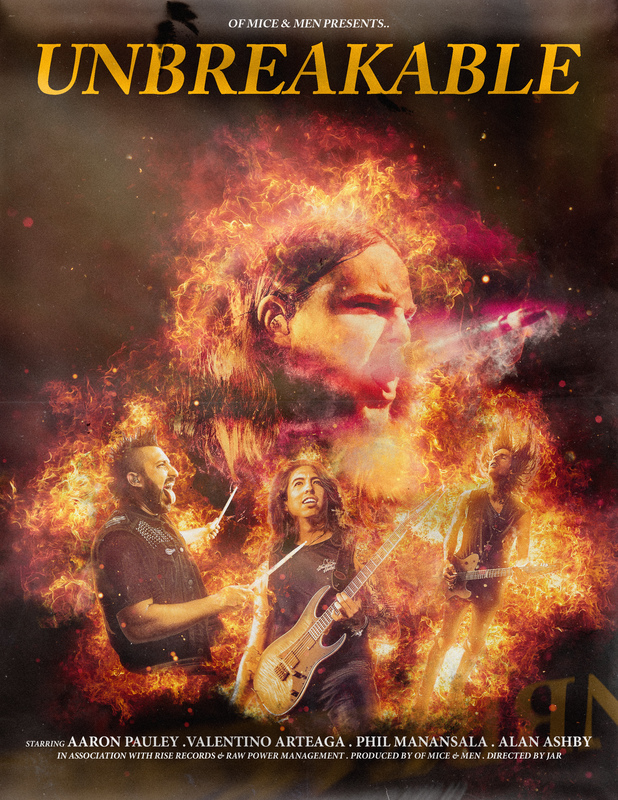 Unbreakable - Tune In Thursday 9.28
We're incredibly excited to announce that we're putting out a short film by director Johann Ramos depicting our touring schedule earlier this year. 'Unbreakable' will be released worldwide on Friday the 13th (10/13/2017) & early access viewing will be exclusively available for our Ampersand members to watch starting this Thursday (9/28/2017).

If you're not a member of The Ampersand, you can sign up here.

This 'Unbreakable' film shows Of Mice & Men on their latest festival performances across multiple continents performing their songs & giving audiences an inside look at their touring regiment.