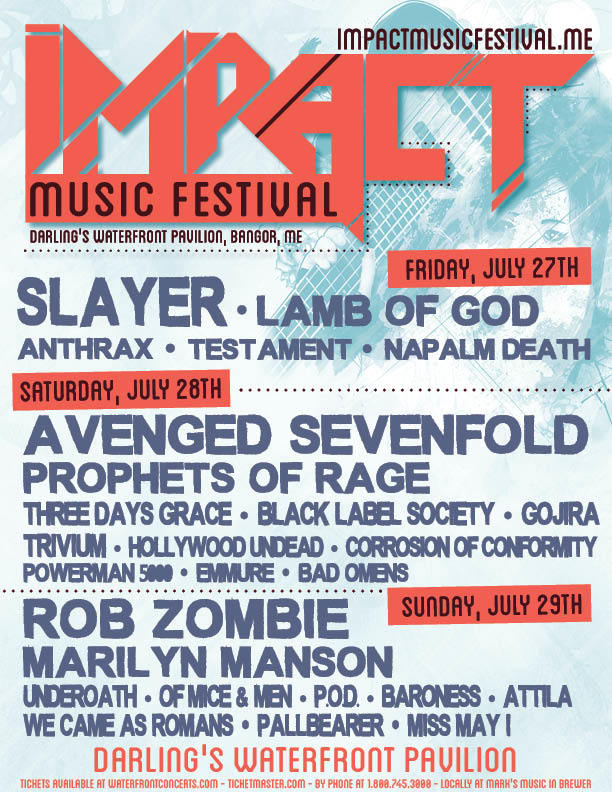 Of Mice & Men Playing Impact Music Festival
Of Mice & Men are proud to announce that they are among the heavy hitters peforming at the Impact Music Festival this year. The festival is taking place at Darling's Waterfront Pavilion in Bangor, Maine. Of Mice & Men are scheduled to perform on July 29th alongside Baroness, acclaimed director Rob Zombie, P.O.D., and more.
Tickets go on sale this Friday, March 9th. Get them here.